O'Brien has long been recognized as the leader in providing premanufactured tubing bundles and reliable instrumentation protection. Through Relcon, we can provide a simplified installation with predictable operation for your industry needs.
Analytical
TRACEPAK Steam and Electric Traced Tubing Bundles
TRACEPAK tubing bundles are pre-insulated and traced assemblies that does not require field fabrication. The performance of O'Brien tubing bundles is a safe and reliable turnkey solution that saves money and time of installation.
TRACEPAK is combined with Raychem heating cables to offer a wide range of heater selections for specific electric heat tracing applications.
BTV heating cable – an excellent low-cost freeze protection product that can be cut to length in the field.
XTV/VPL heating cable – for high temperature maintain and high exposure temperatures. Also, can be cut to length in the field.
MI mineral insulated heating cable – Very rugged and predictable performer. Able to maintain and be exposed to the highest temperatures while also meeting class and division approvals.
Design

Unique parallel configuration, in which process and tracer lines are always parallel inside the bundle
Configuration allows the tubing to stay round and malleable
Can be installed at temperatures as low as -40°C
Applications

Freeze protection and process maintenance temperatures
Impulse lines for flow, pressure, level transmitters, and pressure switches
Sample lines – process/emission analyzers, chromatographs
Process lines – steam supply, condensate return, water purge, chemical feed, and instrument air lines
Economical

Maintenance free
Saves engineering and design time
Ensures consistent performance and reduces maintenance time
FEA (Finite Element Analysis) verified designs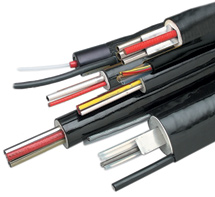 Mechanical
S-Line Tubing Bundles
S-Line is a pre-manufactured tubing bundle without a heating element included. This is the perfect design for liquid and gas transport lines that are vulnerable to minimal heat loss and day to day abuse. S-Line offers the complete package by pre insulating and weatherproofing small diameter pipelines.
Typical Applications

Steam supply lines
Condensate return lines
Small diameter process lines
Product Features

Personnel protection
Weatherproofing
Energy conversation
Jacketed tubing that provides mechanical protection and identification
Bare coil and stick tubing
Shelter Works
Shelter Works® fiberglass equipment shelters are insulated, corrosion resistant and custom made to fit the needs of the various applications in the oil and natural gas, electric utility, and industrial process industry.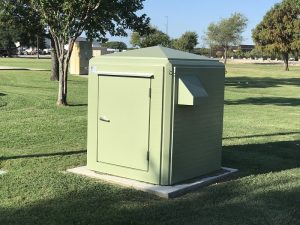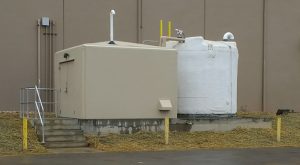 Instrumentation
VIPAK Enclosures
VIPAK is an enclosure system that winterizes process instruments, as well as protects them from corrosion and mechanical abuse. Protecting instrumentation from freezing or maintaining elevated temperatures for process fluids can involve many components, designs, and engineering details. Rather than spending valuable time locating, specifying, and engineering individual components, Relcon in association with O'Brien can provide a complete integrated solution.
Design

Provides versatility and performance
Durable enclosure
Available in a wide variety of configurations and sizes for 1-5 transmitters
Ability to optimize instrument details to meet space limitations common in new construction projects
Available in SS, ABS, and GRP versions both insulated and uninsulated.
Exterior supports provided for mounting enclosures to walls, pipe stands, columns, process lines, and process flanges
Interior brackets provide a wide variety of support for the instruments, manifolds, and piping that need protection
Protects instrument from corrosion, chemical attack, mechanical abuse, and freezing weather conditions
Winterizes process instruments and protects them from corrosion and mechanical abuse
Economical

Wide variety of enclosure sizes are available to accommodate single and multiple instruments requirements
Can be combined with a wide selection of heavy-duty mounts, brackets, and heaters to create customized packages that suit the application
Factory mounted parting plates for quick and easy installation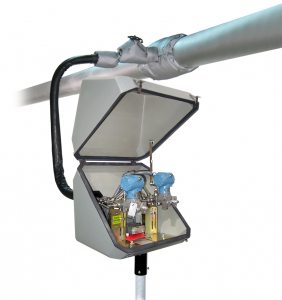 Contact us today or schedule an appointment
The Relcon team is dedicated to working with the industrial market to provide protection for your investment. Let us help you provide your process with predictable and reliable results.
MAIN OFFICE PHONE: (765) 825-2194
OR
EMAIL: info@relconinc.com